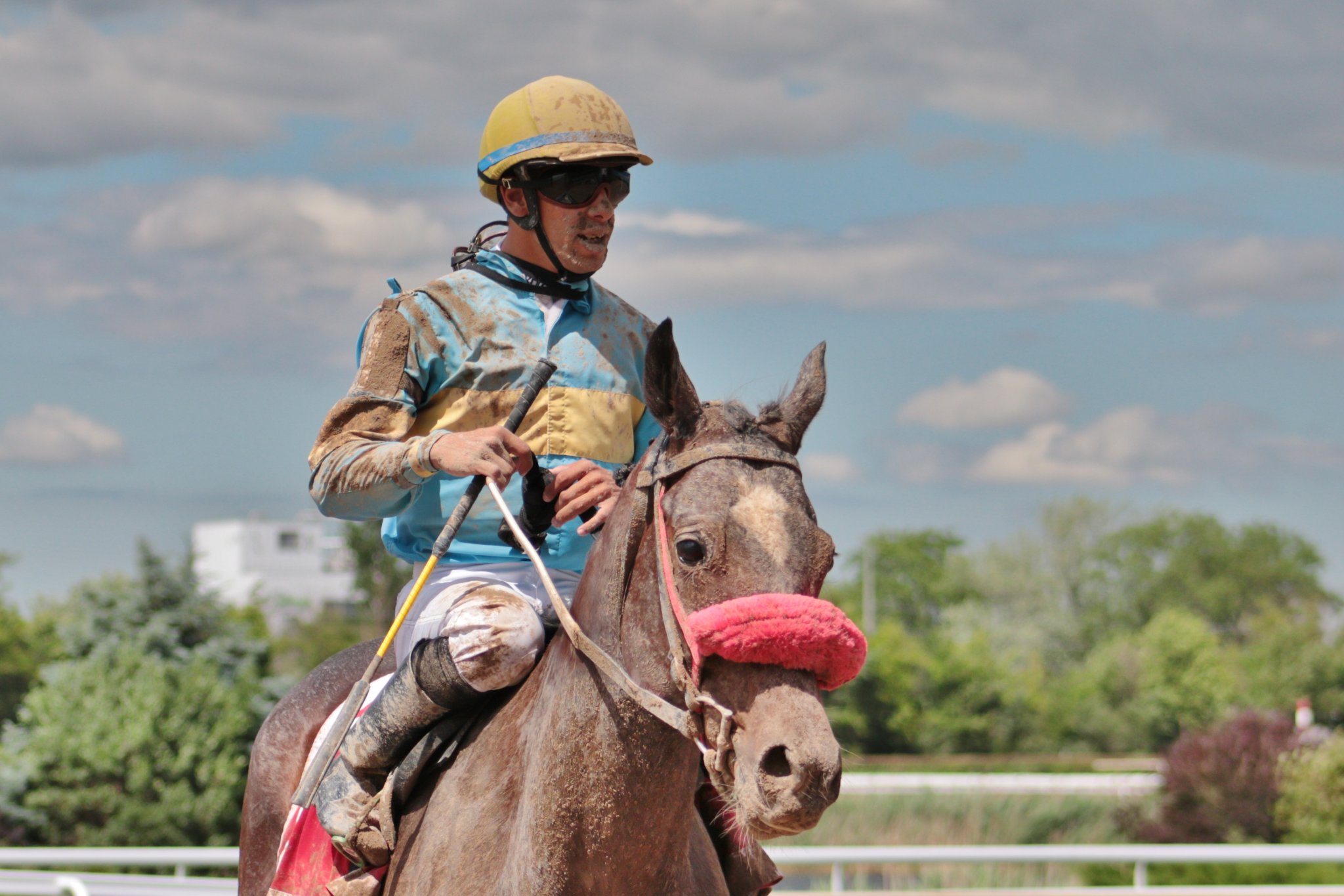 Jeffrey Alderson, like many in horse racing, grew up in the sport.
His father, Anthony, is a trainer based out of Fort Erie Race Track. His mother, Kristin, works in Fort Erie's race office. His uncle Ian was a jockey and now trains. His cousin Bryce is also a jockey.
For Alderson, a racing career was not a calling but an inevitability.
Still, success in racing is not passed down but earned.
For the first five years of his career, Alderson toiled away at Fort Erie, picking up occasional mounts at Woodbine Racetrack, mostly riding mediocre horses in lower-level races, patiently waiting for a shot to ride a top-level horse.
That chance came last year for Alderson, in what he calls his "breakthrough year," with two fillies named Ellan Vannin and Hopping Not Hoping. As Woodbine commences its 62nd thoroughbred season on Saturday, Alderson hopes to ride that momentum — and more good horses— to a top-five finish in the Woodbine jockey rankings.
It would be quite a jump for the 24-year-old, who had not won a stakes race until last year when he won the Shady Well Stakes with Hopping Not Hoping and the Ontario Lassie with Ellan Vannin. Those two mounts contributed to a season in which Alderson earned more than $1 million in purses and finished 13th in Woodbine's competitive jockey rankings. In 2015, Alderson ranked 21st at Woodbine and earned $735,189.
"Trainers and owners starting to take notice and recognize my ability," said Alderson after spending the morning exercising seven horses at Woodbine. "We got good opportunities, and we made the most of what I could do with what I had."
Read the full article at The Toronto Star
---
Jockeys Agent | Alderson, Jeffrey | +1-647-206-1167
---