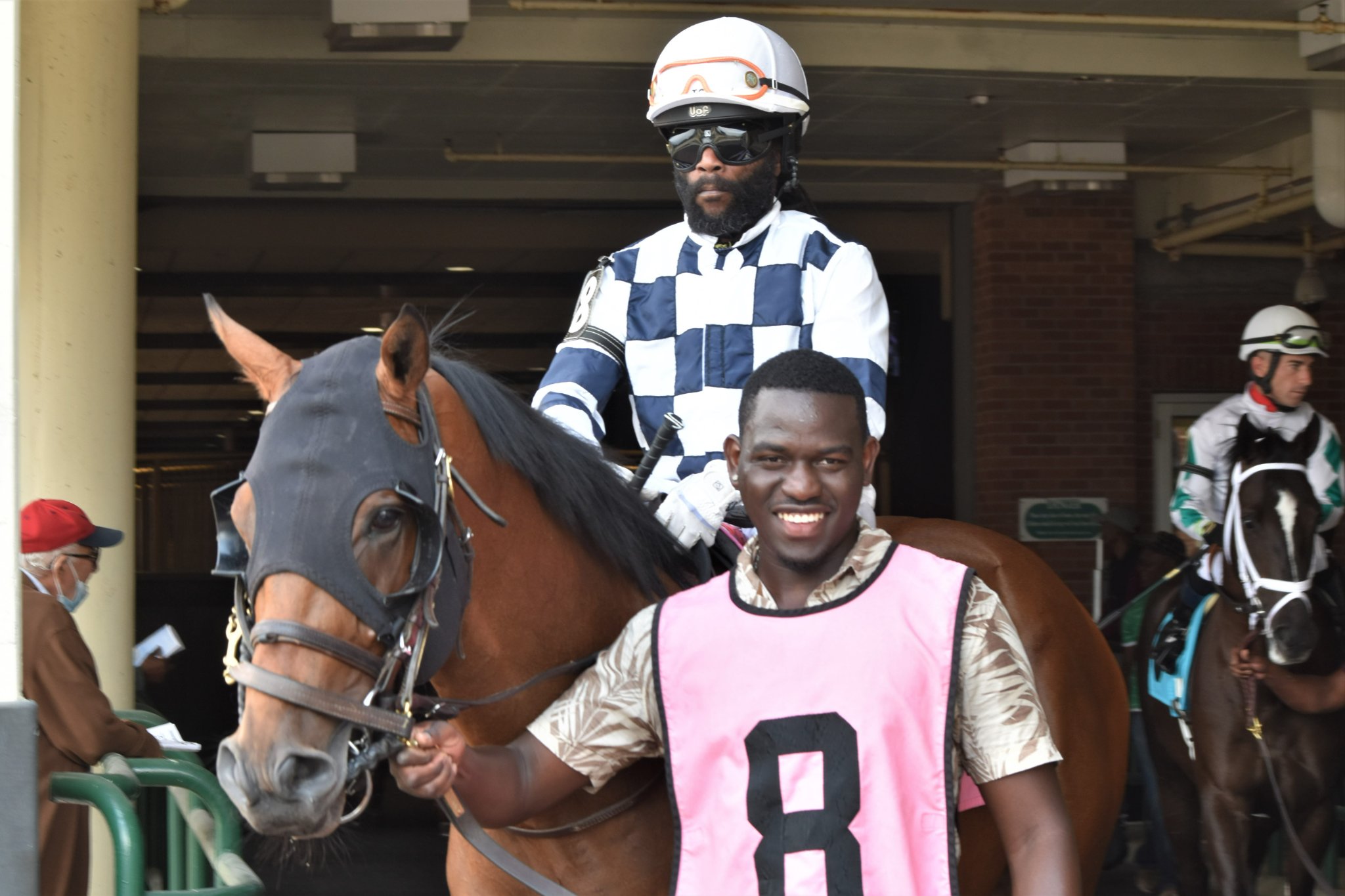 Juan Crawford is working his way to #1.
In 2020, the first half of the Fort Erie racing season went well for jockey Juan Crawford. One day, he had four wins out of his five starts on Fort Erie's seven-race card, and the next day, he added two more wins to his belt. The veteran jockey of 28 years (2020) is working to be Fort Erie's leading rider.
After racing on August 10, 2020, Crawford's sitting in second place with 19 wins, behind current leading rider Melanie Pinto with 21 wins this season.
"I've been getting more competitive horses this year, and I've been using every shot. Whether it's a longshot or a favourite, I want to give a fair chance to every horse that I get," said Crawford.

"I'm grateful to all the trainers and owners that keep backing me, and my family who are always with me and making me ride harder. I also want to thank the public who keep backing me. Even though they're not here, they are still supporting me and hoping that I give them my best effort all the time."
When asked about his experience with racing without spectators this season, Crawford said it's suitable for some horses that are a little more nervous, as the stands are quieter and similar to what they are used to for training. At the same time, some horses enjoy the fans because it excites them.
"Either way, I miss having the fans. Having people here and enjoying themselves, they are part of the horseracing that we know and grew up with."
When looking toward the rest of the season, Crawford says,
"I just hope to continue going safely, and to keep getting better rides, both at Fort Erie and Woodbine."
---
Jockeys Agent | Tim Orlando | +1-416-806-0527
---