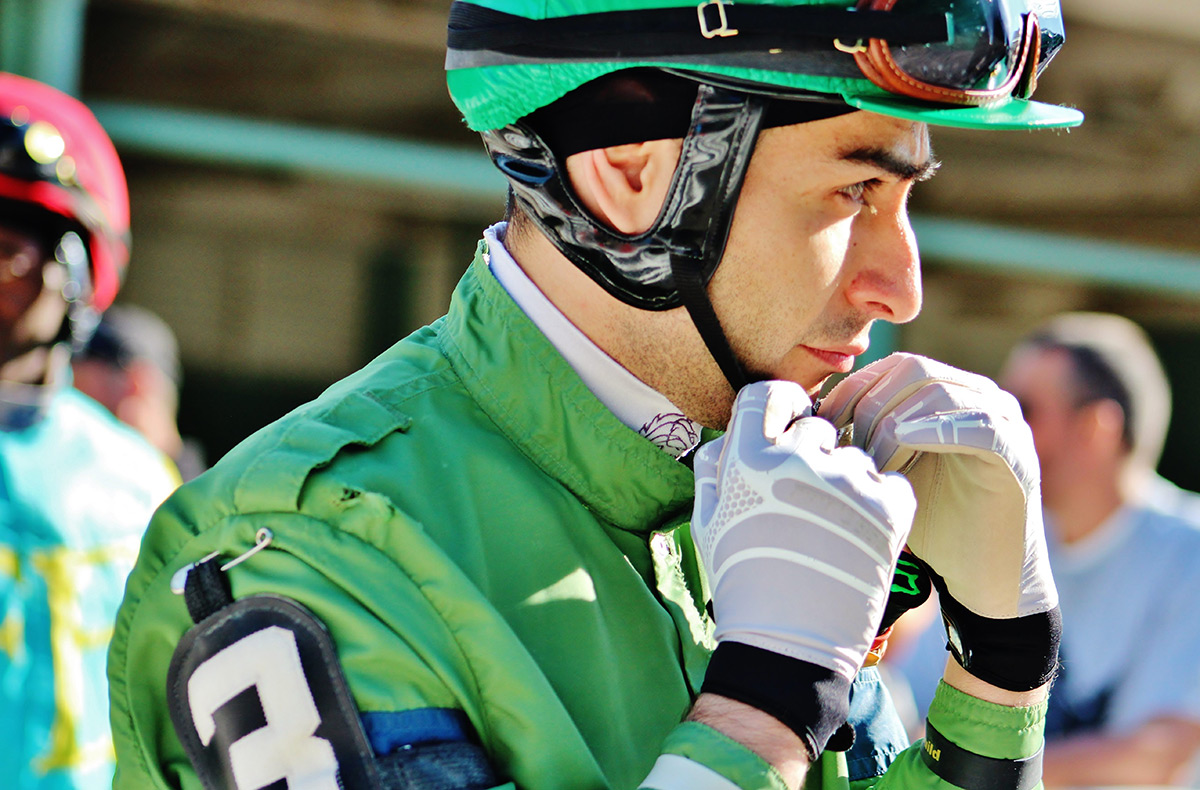 Ismael Mosqueira is from Mexico City, Mexico. He owes his success to his father.
He is my mentor and role model. When I was a young boy, my father was a jockey and would take me with him to the track when he was racing. Which inspired me to follow in his footsteps. Now horses and racing are my passion.

The move to Canada has been good for me. Compared to the racing scene in Mexico City, Northlands Park is much more relaxed and friendly. Even though the jockeys compete against each other, they all get along and are willing to help each other if needed. They laugh and joke with each other. It feels like a family, not just all business.
Ismael Mosqueira was granted a three-month Visiting Jockey's Licence to ride from 22 October 2014 to 22 January 2015, both dates inclusive, at the Macau Jockey Club.
Jockey Ismael Mosqueira is of Mexican nationality, and he is 29 (2015) years of age. Jockey Ismael Mosqueira currently rides in USA and Canada. He commenced his apprenticeship in 2003 and was granted a jockey's license in 2005, and he has above 200 career winners.
His current riding weight is 117 lbs.
After winning the "Princess Derby" in June 2022, jockey Ismael Mosqueira and Eye Live For Candy return to Ajax Downs for their third consecutive win this season, setting the fastest qualifying time to the $45,000 (CAN) added Picov Derby.
---
Jockeys Agent | Unknown | +1-
---
Social Media for Jockey Ismael Mosqueira