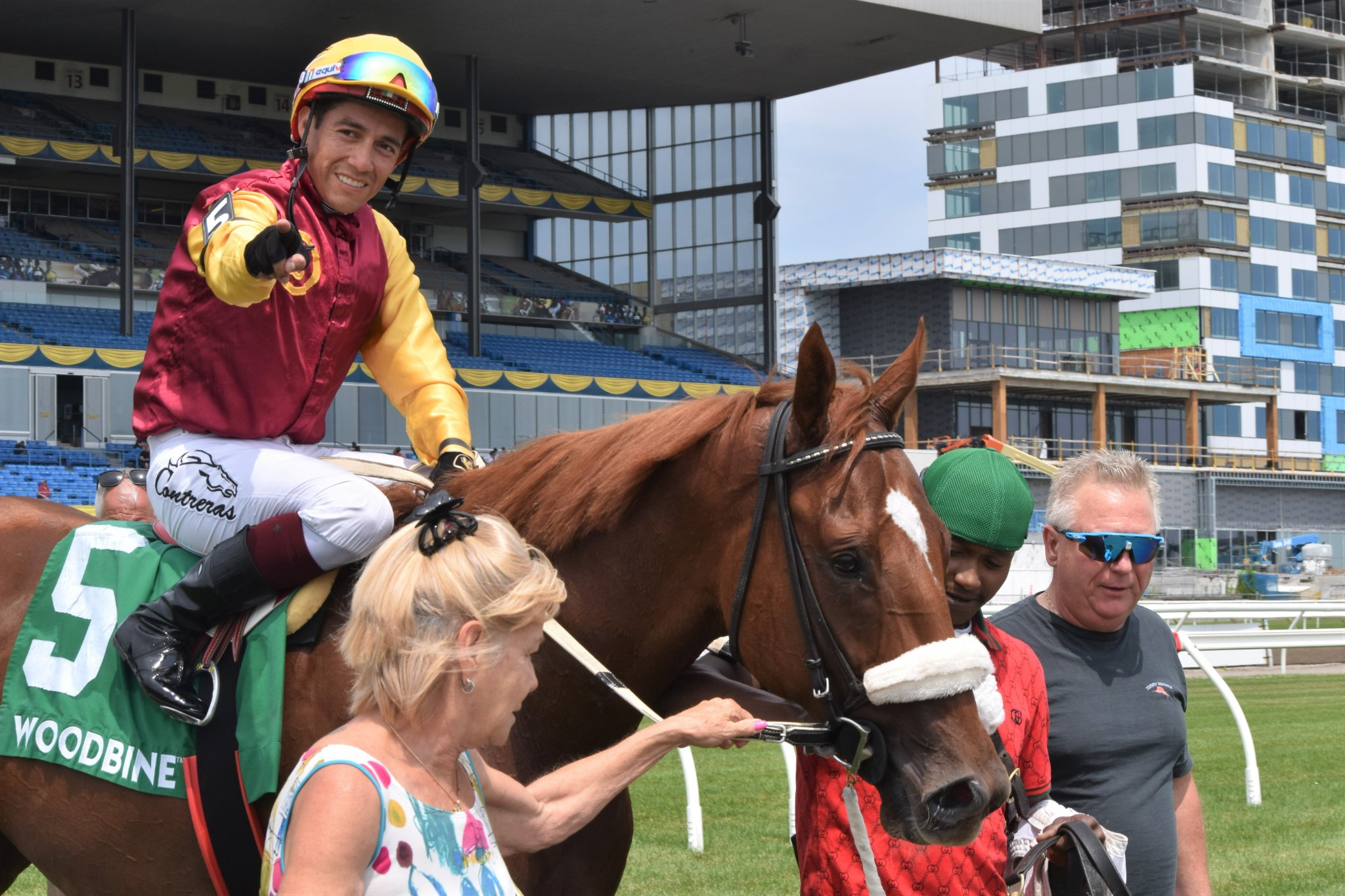 Luis Contreras was born in Mexico City, and began his career in Mexico at age 16 and rode more than 100 winners in four consecutive seasons before moving to Golden Gate in Northern California.
Since coming to Woodbine in 2009, Contreras has been a force, winning three riding titles from 2011 to 2013 and back-to-back Sovereign Awards as an outstanding jockey in the first of those seasons.
He won the Queen's Plate with Inglorious in his first try and then took the Prince of Wales and Breeders' Stakes with Pender Harbour to become the first rider to win all three Canadian Triple Crown races with different horses.
In 2017, Luis Contreras took the first two Triple Crown legs with champion Holy Helena and the John Ross trainee Cool Catomine. He also finished second in the 2018 Queen's Plate aboard 28-1 Aheadbyacentury and was the runner-up with Amis Gizmo (2016) and Ami's Holiday (2014). Last October, he partnered with Belichick to victory in the Breeders' Stakes. Contreras has recorded 203 career stakes scores and over 2,300 wins.
By: Woodbine.com
---
Jockeys Agent | at Woodbine – Gerry Olguin | +1-416-726-1498 | in California – Mike Ciani
---